Name : Caitlin Tauro
Caitlin Tauro is the full time Director of Youth and Family Ministries at Zion St. John. She is a 2015 graduate of Wartburg College with a Bachelor of Music in Music Therapy with a minor in Psychology. Caitlin grew up in Zion St. John, and has lots of great memories. It is her goal to help each youth at ZSJ build a personal relationship with God and to have fun at the same time.


Caitlin has a dog named Simon, and enjoys spending time with family, singing, reading, playing music of all kinds, and trying and failing to complete Pinterest crafts.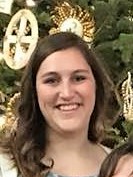 Director of Youth and Familiy Ministries